Experience the best in interior painting in Kapolei, HI.
Looking to transform your home in Kapolei, HI? Look no further! Our exceptional interior painting services will give your space a fresh new look. With a perfect blend of quality, efficiency, and affordability, we're the top choice for all your interior painting needs.
Our team of skilled painters is dedicated to delivering flawless results. From expert color selection to precise application, we'll breathe new life into your spaces. But it doesn't stop there – we believe in building a collaborative partnership with you throughout the entire process.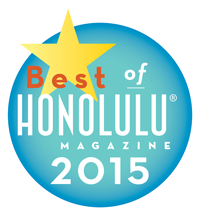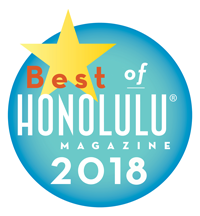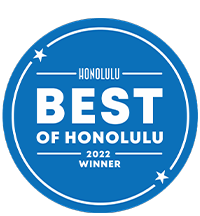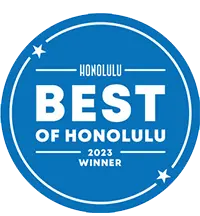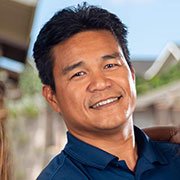 Bernardo Benigno – owner of Bernardo's Painting.
Aloha, I'm Bernardo, owner of Bernardo's Painting. As an award-winning interior and exterior painter with more than 24 years of experience up my sleeve and 1,000+ projects completed, I've put together a team of reliable and hard-working painters who value their workmanship and respect your family and your home. I make sure you feel heard and understood, and you're always leaving your home in the hands of professionals you can trust.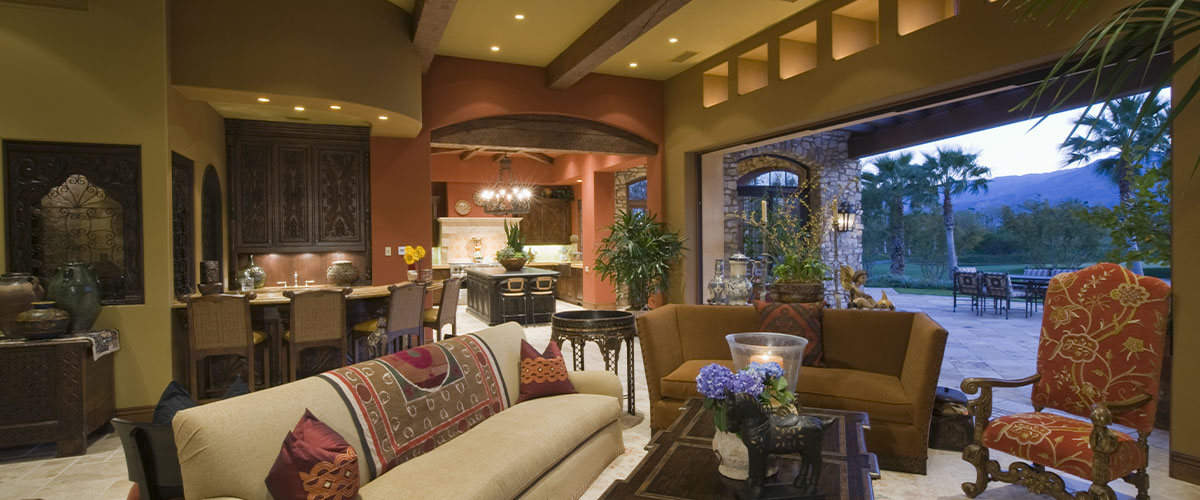 Unleash the Magic of Interior Painting with Bernardo's Painting
At Bernardo's Painting, we go beyond simply offering a service – we create an unforgettable experience. Our dedicated team takes immense pride in the art of transforming houses into warm and inviting homes, using our paintbrushes as magic wands. We understand that every home is unique, so we personalize our services to cater to your specific needs.
Choose to work with us and enjoy a comprehensive range of offerings, including:
Find Inspiration in Our Past Work
Discover the amazing transformations we've accomplished in our portfolio gallery. Each image showcases the exceptional quality of work we deliver at Bernardo's Painting.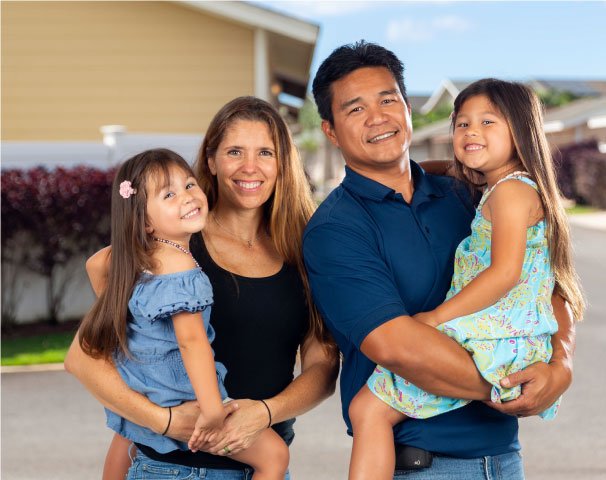 If you have any questions or are ready to embark on your home transformation journey, reach out to us at (808) 384-0864. Let's chat about how we can enhance the beauty of your home, one brush stroke at a time.
Why Others Choose Bernardo's Painting for Interior Painting in Kapolei, HI
Don't just take our word for it – hear from homeowners who have firsthand experience with our exceptional interior painting services. Keep reading to find out why so many Kapolei, HI residents trust Bernardo's Painting for their interior painting needs.
Bernardo did an amazing job during our renovations! Extremely professional crew knew what they were doing regardless of the room or material they awere painting onto.
Nearly a year later and the job still looks flawless. Bernardo was in communication with us the entire time, and came by when the job was done to review and take used paint thinner for recycling. Great company to work with!
Aloha all, I'd like to take a few minutes to say how pleased my husband and I are with Bernardo's Painting. Bernardo and his crew were very professional throughout the job.  They were friendly and just a good bunch of guys.
We had a tri-color and the work turned out awesome!! The paint job is thick, and looks professionally done. We highly recommend Bernardo's Painting for your painting needs!
Interior Painting Cost In Kapolei, HI
At Bernardo's Painting, transparency is at the core of our values. We believe in providing clear and upfront pricing to our customers because we understand the importance of budgeting in your home improvement journey.
Before starting any project, we provide a comprehensive breakdown of costs, including materials, labor, and any additional expenses. Our aim is to deliver exceptional interior painting services in Kapolei, HI, at competitive and honest prices, ensuring there are no unexpected costs or hidden fees.
Type of Project
Size
Price Range
Inclusions
Small Interior Painting
3-400 sq. ft. condo
$2,000 - $4,000
Ceiling, walls, doors, trim, baseboards
Average Interior Painting
1,500 sq. ft. home
$12,000 - $15,000
Ceiling, walls, doors, trim, baseboards
Large Interior Painting
2,500-4,500 sq. ft.
$25,000 - $45,000
Ceiling, walls, doors, trim, baseboards
*Please note that these prices are based on the provided information and are subject to change based on different factors. Contact us for a more accurate price estimate.
To further ease your concerns, we will provide you with a thorough cost breakdown upfront once we understand the details of your project. We believe in full transparency and will discuss all costs associated with materials, labor, and other expenses at the very outset.
We make sure that all your questions are answered, and doubts are cleared before we pick up our brushes.
Factors That Increase Interior Painting Cost in Kapolei, HI
Enhance Your Home with Top-Quality Interior Painting in Kapolei, HI
At Bernardo's Painting, we value your time and money. Our meticulous planning ensures that each project is completed within the promised timeframe, while maintaining our high-quality standards.
Interior painting is a smart investment that offers long-term benefits. A fresh coat of paint not only rejuvenates the look of your home, but also enhances its durability and maintenance. It protects your walls from wear and tear, safeguarding against potential damage from moisture and pests.
Our dedicated team is committed to meeting your deadlines. We strive to complete our work promptly without compromising the quality of the results. Throughout the process, we treat your home with utmost care and maintain cleanliness.
An Effortless Journey to Beautifully Painted Interiors
At Bernardo's Painting, we strive to make the process of painting your home a breeze. With a carefully designed plan, we aim to deliver exceptional results while minimizing disruptions to your daily routines.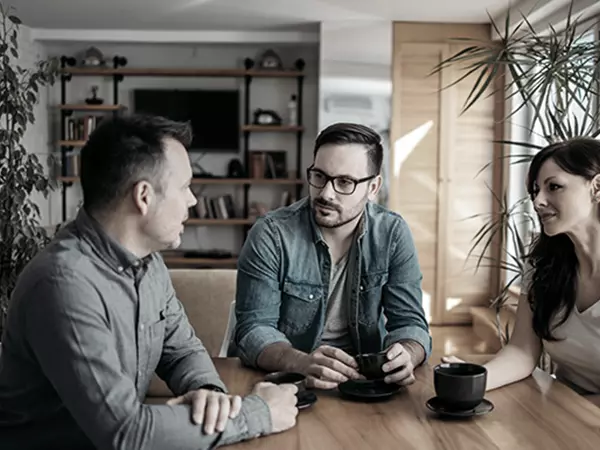 We kick off the process by understanding your unique vision, discussing your specific requirements, and meticulously planning every detail of the project.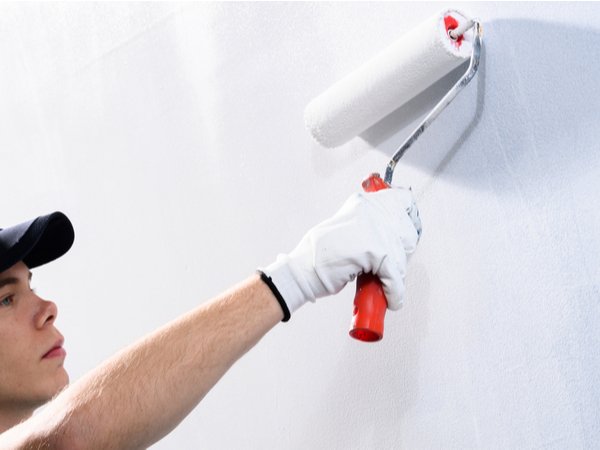 Our team of skilled painters then puts the plan into action, using their expertise and premium materials to transform your interior spaces with finesse and precision.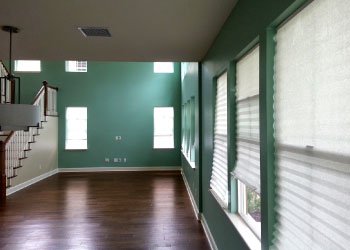 Experience the refreshing ambiance and harmonious atmosphere that our work brings to your living spaces.
In Hawaii, the frequency of house painting largely depends on the quality of the last paint job, the type of paint used, and the local weather conditions.
However, on average, it is advisable to repaint the exterior of your house every 5-7 years, and the interior every 3-5 years. As for harsher coastal areas, homes may need a fresh coat every 3-5 years due to the salty sea air. Regular maintenance can extend the lifespan of your paint job.
Absolutely, interior painting is worth it. It not only revamps the aesthetics of your home but also protects the walls from wear and tear. It's a cost-effective way to maintain your property while allowing you to express your personal style.
Bernardo's Painting ensures top-notch quality, using only premium paints, making it a wise long-term investment in your home's value and appeal.
Interior painting involves various factors such as choosing the right paint type, prepping the walls, deciding on a color scheme, and understanding the overall costs. It's crucial to consider these aspects to ensure a successful project.
At Bernardo's Painting, we guide you through each step, providing expert advice and premium services to exceed your expectations.
Reach Out to Your Local Painting Pros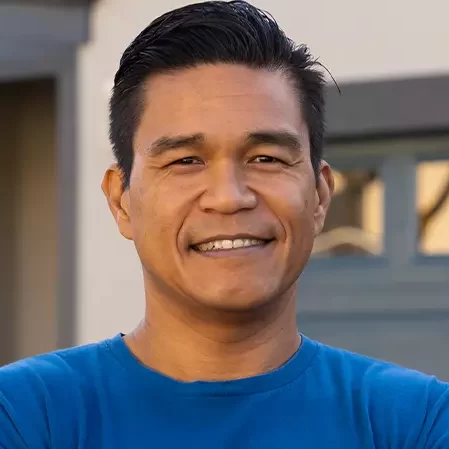 If you have any more questions or would like to discuss your painting requirements, feel free to contact us. At Bernardo's Painting, we are dedicated to assisting you with every aspect of your interior painting project.
Call us today at (808) 384-0864. We can't wait to help transform your home into a vibrant and refreshing space that you'll love.
Kapolei, HI, lovingly dubbed "Oahu's Second City," is a bustling metropolis marked by a blend of urban sophistication and Pacific tranquillity.
Kapolei's majestic landscapes are adorned with lush, rolling hills, pristine beaches, and the stunning Ko Olina Lagoons. The city is a haven for golfers, boasting courses like the Ko Olina Golf Club and Coral Creek Golf Course.
Kapolei Commons and Ka Makana Ali'i offer excellent shopping and dining, while Wet'n'Wild Hawaii provides thrilling aquatic adventures. The city proudly hosts the University of Hawaii – West Oahu, and the cultural landmark, Hawaii's Plantation Village, retelling stories of the island's sugar plantation history.