Aloha! Meet Bernardo's Painting Team
Painting walls is easy - what we're offering you is an unmatched customer experience that goes above and beyond any expectations
Discover how our story and values serve you
Our Goal: The Best Job Possible, Each And Every Time
We're here to go the extra mile for you and set a higher standard for all companies on Oahu.
Our mission is to ensure that your home's paint job will outshine your neighbor's house by a mile. All while giving you a phenomenal customer experience.
We provide the highest quality workmanship that can be delivered, using the highest quality paints around.
An Award-Winning Company To Trust Your Home To
Bernardo's Painting has been awarded HONOLULU'S MAGAZINE "Best Residential Painting Company" of 2015, 2018 and 2022.
Our values are all interconnected and serve a higher purpose: to deliver above and beyond for every customer, on every job, no matter what.
WE CARE, WE LISTEN, AND WE SHOW UP
Listening stands at the forefront of our business. From our first call to the final walkthrough, our goal is to make sure you feel heard, understood, and that every action we undertake is in your best interest.
WE OVER-DELIVER AND EXCEED YOUR EXPECTATIONS
We know how frustrating it feels to have contractors leave projects unfinished. When we hand over your project it's always going to be 100% completed, from making sure every inch is perfectly painted to leaving your house clean and spotless.
WE WORK AND LIVE WITH INTEGRITY
When we say we're going to do something, we get it done no matter what. Delivering the best service and experience on the island is what makes us a trustworthy and dependable team.
Read more about our company's culture, our goals, and what we want our business to become in our
Vivid Vision
here
.
We're A Family Just Like You, Here To Help You Have The House That You Deserve
Aloha, I'm the owner of Bernardo's Painting, Bernardo Benigno Jr. I was born on O'ahu and raised in Mililani Town. I am honored to be named after my father (Bernardo P. Benigno Sr.), a decorated military officer who fought and survived World War II, the Korean War, and the Vietnam War.
I aim to run the business with the highest values and integrity in the contractor market.
I'm a loving and dedicated husband and father, and my personal goal is to help families of Oahu feel heard, understood, and to provide the best customer experience on the island.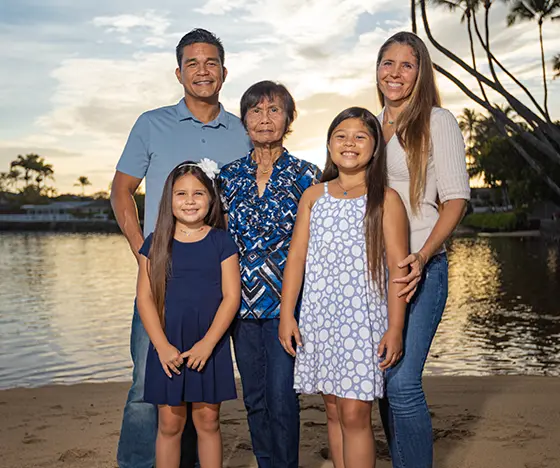 Here's Why You Can Entrust Your House To Us
With Bernardo's Painting you know who enters your house. All the team members are family guys that owner Bernardo trusts 100%. He would leave his wife and daughters alone with any member of the crew without thinking twice.
Bernardo's Painting crew standards make all the difference:
From left to right, meet: Fabian, CJ, Bernardo, Laura, Clyde, Gary, and Esmo.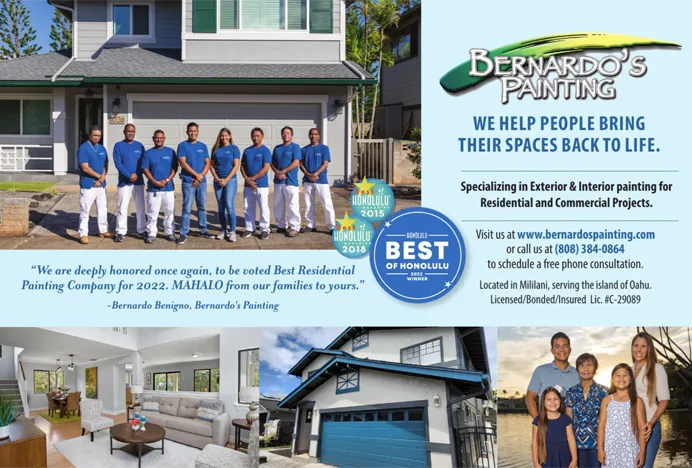 Enjoy Two Decades Of Experience
Bernardo started painting residential homes in 1999, learning the trade and honing his craft to offer top-notch workmanship, a friendly can-do attitude, and a drive to get the job done right every time.
You can rest assured knowing that we are a licensed, bonded, and insured painting contractor in the State of Hawaii.
Our skills and craftsmanship have been awarded Honolulu Magazine's "Best Residential Painting Company" of 2015, 2018, and 2022 and our reviews on Yelp and Google continue to tell the story of a painting company that cares.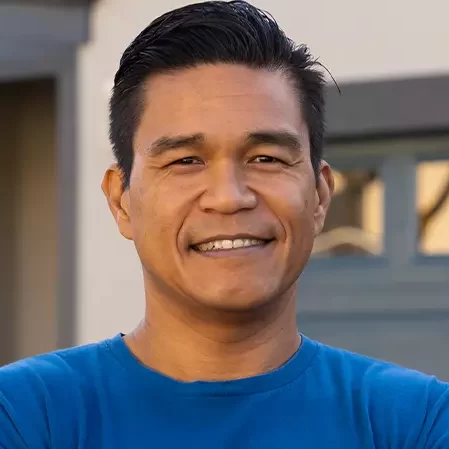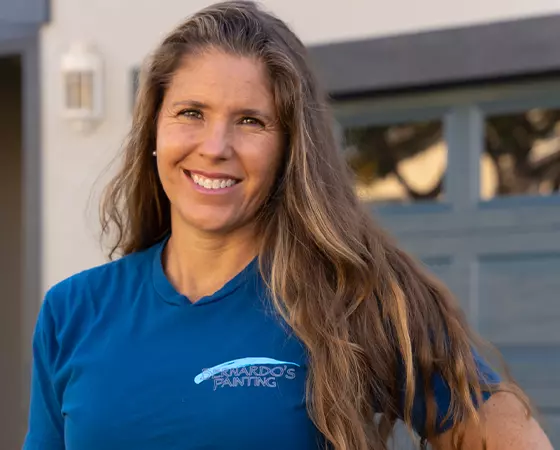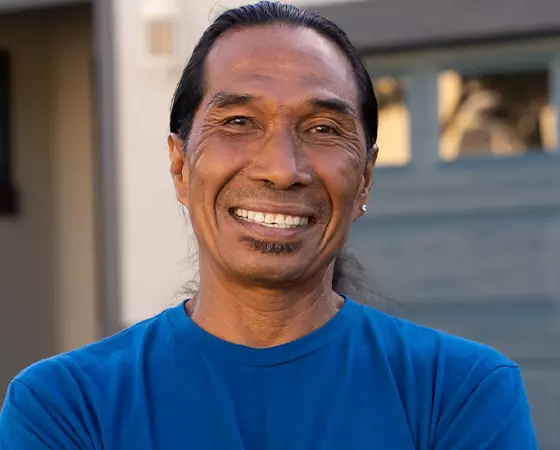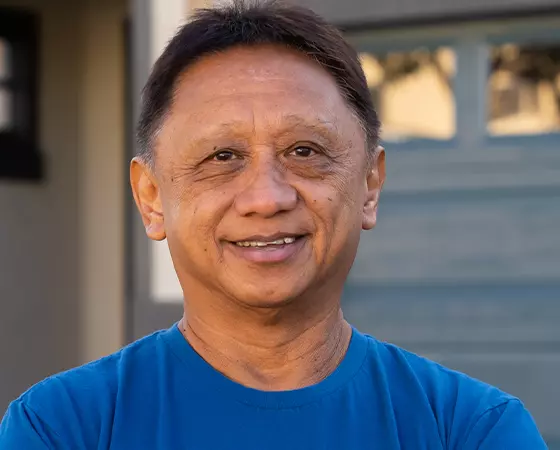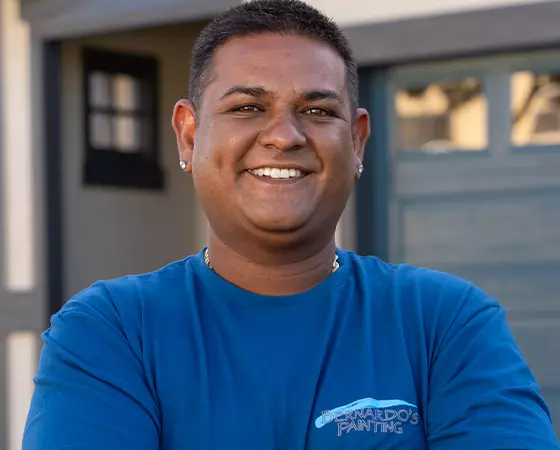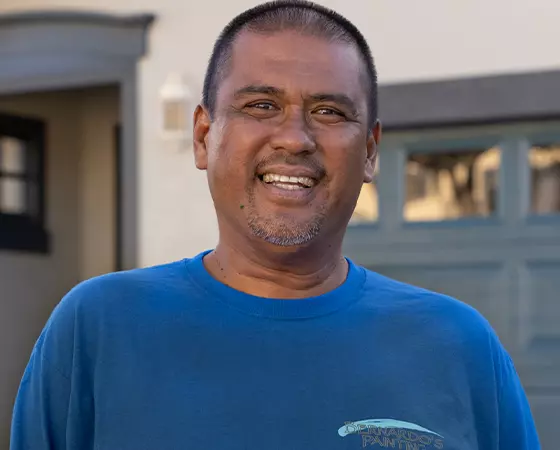 Journeyman Painter & Carpenter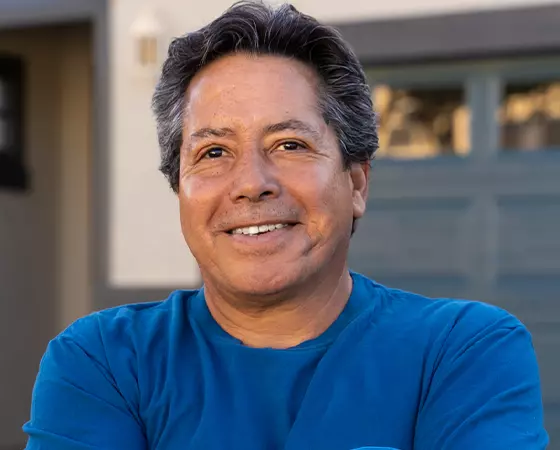 What Our Customers Say About Working With Us
Everything we do is to ensure we've completed a project you'll love.

As a real estate investor, I've seen what sloppy painting looks like and this was far from it. No drips or overspray, and no tape, trash or supplies left behind.
But the real reason for the fifth star is the speed at which Bernado and his crew were able to take my job and then complete it. I was painting my house to place it on the market and was crunched for time. Plus I had houseguests to work around but everything worked out perfectly!
In the end, I appreciated the competitive bid, quality of his work, friendliness of his crew and thoroughness of Bernardo himself. I would not hesitate to have Bernardo's paint my next investment or recommend them to my friends.


I cannot recommend Bernardo enough. This guy is very, very bright and on top of his game.
I used to work in interior design and am probably more demanding than most when it comes to any aspect of home renovation. However, Bernardo and his guys did not disappoint.
I have gone through the entire home and the paint is impeccable. Not a single off-stroke. The coverage is perfect.
More than that, though, Bernardo is the consummate professional and truly an expert in his field. He had my complete confidence from start to finish, and that is worth its weight in gold.


I just moved from the mainland and I needed my house painted before my household goods arrived. I called Bernardo on a Sat for an estimate and his estimate beat another painters by $400. He is very thorough with his estimates. He has an eye for detail and will point out any issues he sees on the walls.
On Sunday I signed the contract and he dropped the paint off. Monday and Tuesday his crew painted the walls of my home and took care of any blemishes in the drywall.
His crew got everything done before the movers unloaded the Matson. I'd recommend Bernardo to anyone looking for interior or exterior painting.

You Deserve A Team That Delivers Above And Beyond