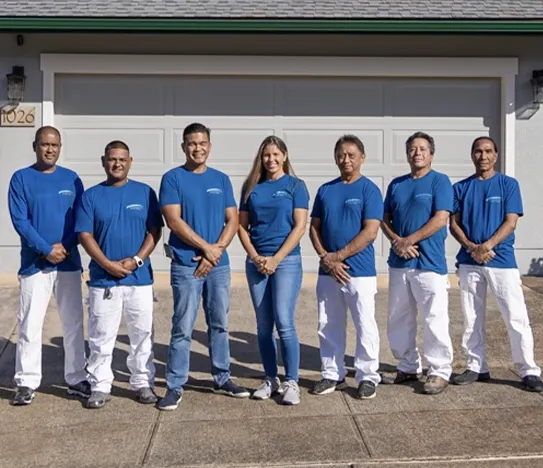 Let's Give You The 5-Star Experience You Deserve
Aloha! At Bernardo's Painting you're the most important person. Besides following high standards for our crew, the way we work and the paints we use, our highest goal is to make sure you feel heard and understood.
If at the end of the project you can say we over-delivered on our promise, then we'll know we did our job.

Start by filling out the form below. We'll get back to you within one business day to discuss your painting project.
Tell Us About Your Project
Everything we do is to ensure we've completed a project you'll love.

Very happy with my services! Bernardo was able to fit me in earlier than anticipated because of the rainy season delaying some outdoor projects.
He and his crew were awesome!
Even though it is expensive, you are paying for the best job you can get and they move everything for you and put it back!
I didn't have anything to complain about!
The job was perfect and everything was clean when they left.
Will definitely use for future projects!


I recently moved in to a lovely house but had some not so great super dark walls. 
Who to come to the rescue but this amazing company.
 Knowledgeable about what colors would work best. Professional, punctual, polite, and impeccable service. Not only did they do a great job but one of the guys of this amazing team was lining the edges to the ceilings freehand. 
This job took three days and after each day the owner himself came to check with us to see how the work was done. 
There really isn't much more I can say on how much I love the way they turned my dark interior into a light airy home. Plus they were so nice to my 3 kids. I would 100% recommend them to paint your home. You will not be disappointed.


Bernardo painted the interior of our house two years ago, and did a wonderful job. 
He worked mostly by himself and he was so pleasant to be around. 
Still to this day, we are happy with his work. Yes, his price is not the lowest, but it's worth it! 
I would recommend Bernardo to any of my friends. He sometimes worked late into the night to get the job done.
Thank you Bernardo!