Make your home look like new without the effort, thanks to the best interior painting service in Kailua, HI.
You're in the right place if you're seeking top-notch interior painting services in Kailua, HI. We're the best in the business because we blend quality, efficiency, and affordability like no one else.
Our expert painters are committed to delivering impeccable results, breathing new life into your spaces with their mastery in color selection and application. Our focus is not only on delivering excellent end results, but we also value building a collaborative partnership with you throughout the entire process.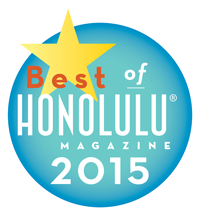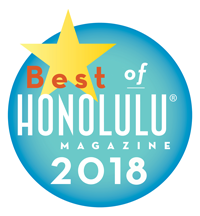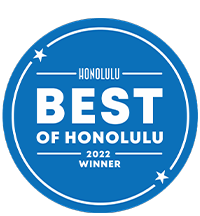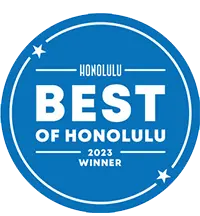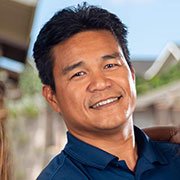 Bernardo Benigno – owner of Bernardo's Painting.
Aloha, I'm Bernardo, owner of Bernardo's Painting. As an award-winning interior and exterior painter with more than 24 years of experience up my sleeve and 1,000+ projects completed, I've put together a team of reliable and hard-working painters who value their workmanship and respect your family and your home. I make sure you feel heard and understood, and you're always leaving your home in the hands of professionals you can trust.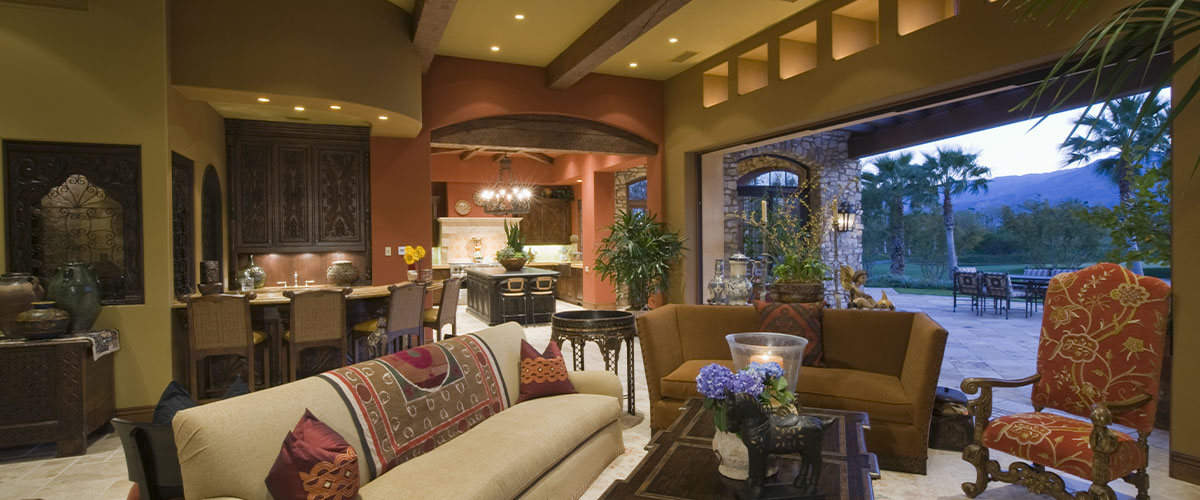 The Interior Painting Service That Keeps On Giving
At Bernardo's Painting, we believe in providing more than just a service; we offer an experience. Our team takes pride in transforming houses into homes, using paint as our magic tool. We understand that each home is unique and, therefore, tailor our services to meet your specific needs.
Work with us to enjoy a service that includes:
Stay Inspired By Our Past Projects
Get inspired by the transformations we've created in the past in our portfolio gallery. Each image in this gallery represents the high standard of work we deliver at Bernardo's Painting.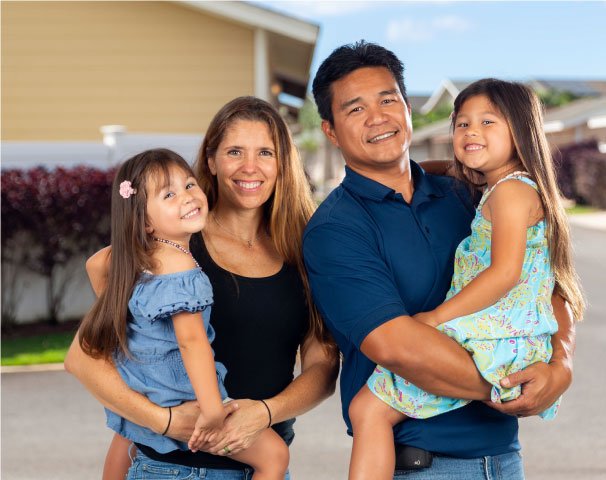 If you have any questions or if you're ready to transform your home and need guidance on the next steps, don't hesitate to reach out at (808) 384-0864. Let's discuss how we can make your home more beautiful, one brush stroke at a time.
Why Other Homeowners Chose Us For Their Interior Painting In Kailua, HI
Don't just take our word for it – listen to the homeowners who have experienced our interior painting services firsthand. Read on to discover why so many residents of Kailua, HI choose Bernardo's Painting for their interior painting needs.
Bernardo did an amazing job during our renovations! Extremely professional crew knew what they were doing regardless of the room or material they awere painting onto.
Nearly a year later and the job still looks flawless. Bernardo was in communication with us the entire time, and came by when the job was done to review and take used paint thinner for recycling. Great company to work with!
Aloha all, I'd like to take a few minutes to say how pleased my husband and I are with Bernardo's Painting. Bernardo and his crew were very professional throughout the job.  They were friendly and just a good bunch of guys.
We had a tri-color and the work turned out awesome!! The paint job is thick, and looks professionally done. We highly recommend Bernardo's Painting for your painting needs!
Interior Painting Cost In Kailua, HI
At Bernardo's Painting, we stand by our commitment to transparency, especially when it comes to pricing. We understand that budgeting is a crucial aspect of your home improvement journey.
That's why we offer a clear breakdown of costs before commencing any project. We discuss the cost of materials, labor, and any other associated expenses right at the outset. Our goal is to provide top-tier interior painting services in Kailua, HI, at fair and competitive prices, ensuring no surprise costs or hidden fees.
Type of Project
Size
Price Range
Inclusions
Small Interior Painting
3-400 sq. ft. condo
$2,000 - $4,000
Ceiling, walls, doors, trim, baseboards
Average Interior Painting
1,500 sq. ft. home
$12,000 - $15,000
Ceiling, walls, doors, trim, baseboards
Large Interior Painting
2,500-4,500 sq. ft.
$25,000 - $45,000
Ceiling, walls, doors, trim, baseboards
*Please note that these prices are based on the provided information and are subject to change based on factors such as the complexity of the project, the type of paint used, any additional preparation work required, and the specific features of the space being painted.
To further ease your concerns, we will provide you with a thorough cost breakdown upfront once we understand the details of your project.
We believe in full transparency and will discuss all costs associated with materials, labor, and other expenses at the very outset.
We make sure that all your questions are answered, and doubts are cleared before we pick up our brushes. Contact us today and get a professional interior painting!
Invest In The Best Interior Painting In Kailua, HI
At Bernardo's Painting, we understand that your time and money are of utmost importance. This is why we meticulously plan each project to ensure it is completed within the promised timeframe without compromising on our high-quality standards
Investing in interior painting is indeed a wise decision, offering returns that far surpass the initial cost. A fresh coat of paint not only revitalizes the aesthetics of your home but also contributes to its maintenance and durability. It safeguards your walls from wear and tear, preventing potential damage from moisture and pests.
Our team is dedicated to meeting your deadlines, ensuring that our work is completed in a timely manner without compromising on the quality of the results. We also respect your home space, treating it with the utmost care and cleanliness during our work process.
A Straightforward Interior Painting Process
At Bernardo's Painting, we ensure that the process of painting your home is as seamless and straightforward as possible. By following a structured plan, we aim to deliver excellent results while minimizing disruption in your daily routines.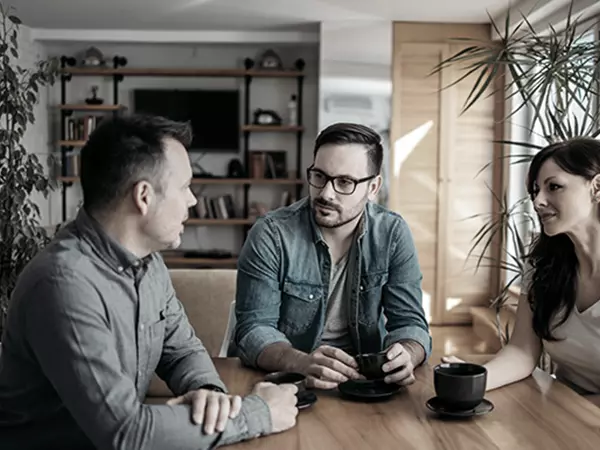 We initiate the process by understanding your vision, discussing your requirements, and planning the project in detail.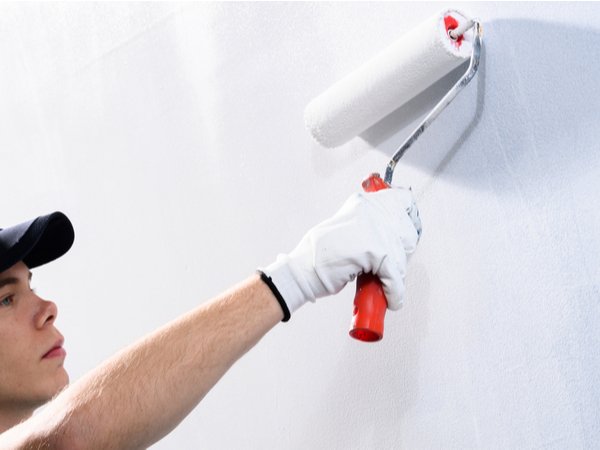 Our expert painters then execute the plan meticulously, using their skills and quality materials to transform your interior spaces with finesse and precision.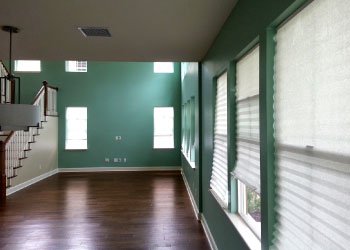 Finally, we wrap up by ensuring your complete satisfaction, leaving you to enjoy a beautifully painted home that exudes freshness and harmony.
Starting to paint interior walls involves a few essential steps:
Preparation:

This is a crucial step that involves cleaning the wall surface, removing any dust, dirt, or grease. Any holes or cracks in the wall need to be filled and sanded smooth.

Priming:

Priming the walls ensures the paint adheres better, giving a more vibrant and lasting finish. It's especially important if the walls are porous or stained.

Taping:

Use painter's tape to protect areas like the trim, windows, and doors that you don't want to be painted.

Painting:

Start by cutting in (painting the corners and edges) with a brush. Then, use a roller to paint the main part of the wall. Depending on the color and finish, you may need to apply more than one coat.

Cleaning:

After the paint dries, remove the painter's tape, clean up any drips or spills, and clean your brushes and rollers.
Don't worry about the intricacies of interior painting – we're here to handle it all for you. At Bernardo's Painting, we're just a call away. Reach out to us at (808) 384-0864, and let us take the burden of painting off your shoulders.
The best practice for interior painting primarily involves choosing high-quality, durable paint, ideally a latex-based paint as it is resistant to fading and easy to clean.
The type of finish depends on the room – for instance, a semi-gloss finish is suitable for kitchens and bathrooms due to its moisture-resistant properties. Using primer before the paint application is crucial for a uniform appearance and enhanced durability.
Employing professional painting services can assure a meticulous, clean, and efficient painting job, eliminating the stress and time associated with DIY painting.
When it comes to interior painting, several key factors need to be considered. Firstly, the choice of paint and primer is crucial. High-quality paint will provide better coverage, require fewer coats, and last longer. It's also important to choose the right type of paint for each room, considering factors such as moisture and light exposure.
Proper preparation of the surfaces to be painted can make a significant difference in the result. This includes cleaning, sanding, and priming the walls. Additionally, the painting technique used can impact the final look.
Professionals use specific methods to avoid streaks and drips for a smooth, even finish. Lastly, adequate ventilation during and after the painting process is important for quick drying and to ensure a safe environment.
Take The Final Step Toward A Well-Deserved Upgrade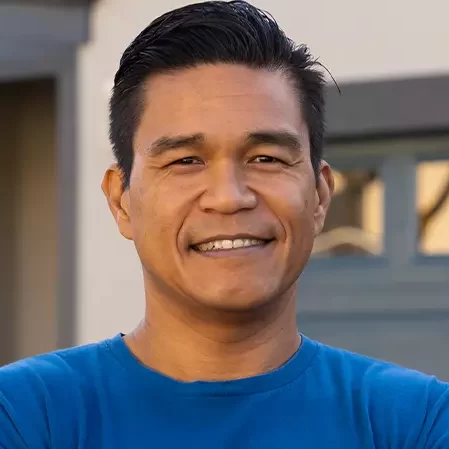 Should you have any further queries or wish to discuss your painting needs, don't hesitate to reach out to us. At Bernardo's Painting, we're here to assist you with all aspects of your interior painting project.
Contact us at (808) 384-0864 today. We look forward to transforming your home into a vibrant, refreshing space that you'll enjoy.
Nestled on the windward coast of Oahu, Hawaii, Kailua is a charming beach town that offers both tranquility and adventure.
Home to stunning crystal-clear blue waters and fine white sandy beaches, it also boasts the famous Kailua Beach Park, often regarded as one of the best beaches in the world. Beyond its coastal allure, Kailua also houses the extraordinary natural formations of the Mokulua Islands, popular among kayakers and explorers.
Not too far away, you'll find the breathtaking Olomana Three Peaks Trail, a hiker's paradise offering astonishing panoramas.