People In And Around Honolulu County Are Investing This Much To Keep Their Home Protected And Beautiful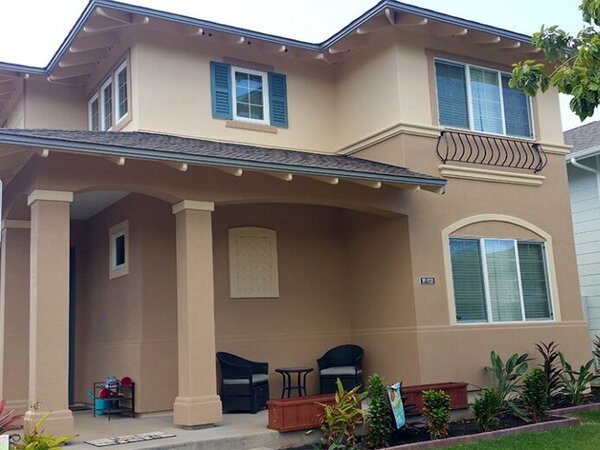 We love it when people look up questions like this! It shows careful planning and that they actually care about their project.
In this post, you can find out how much exterior painting costs. You can also discover the main reasons it can change.
Do You See This?!
"Our house exterior looks terrible!" wails Erin.
Jonathan sighs, balling up his hands and putting them on his hips. "Look at this! Peeling paint, fading, and is that rotting wood?? We need to fix this ASAP."
Heather nods. "How much does it cost to paint a house exterior? That's the first question we need an answer to."
"On it," says John, fishing his phone from out of his pocket. "Time to get on Google, as we did with interior painting costs."
Here's what the couple uncovers:
How Much Exterior House Painting Costs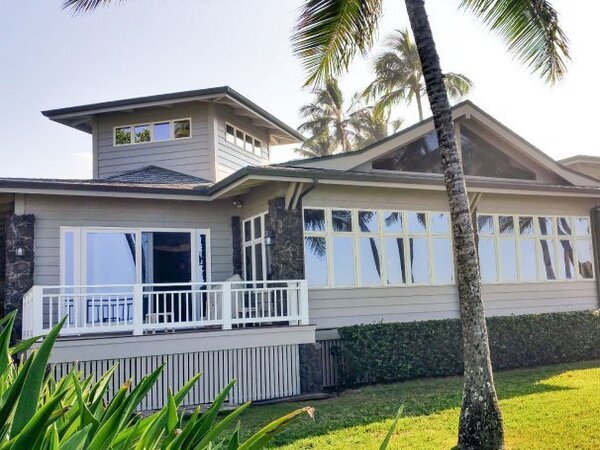 Exterior house painting can cost between $6,000 and $50,000. It mostly depends on factors like what you're having painted, size, siding type, color changes, damages, and paint quality.
Basic Exterior Painting Costs – $6,000 to $9,000. This is for repainting a single-story home of about 1,000 to 1,500 square feet.
Average Exterior Painting Costs – $9,000 to $15,000. This is for repainting a two-story home of about 1,500 to 2,500 square feet.
High-End Exterior Painting Costs – $20,000 to $50,000. This is for repainting a single or two-story home of about 2,500 to 4,500 square feet.
*These prices are averages and can change depending on the factors below. All prices include mildew washing, painting prep, high-end paints, minor carpentry, and repairs.
The Main Reasons The Cost Of Exterior Painting Changes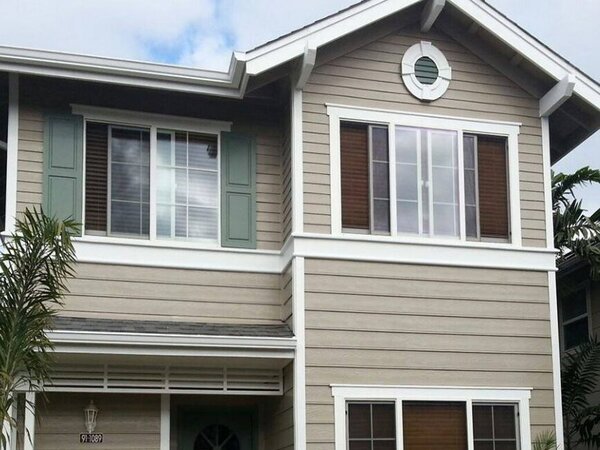 What you're having painted. You could want your entire exterior painted, which costs the most. You may also just want the trim, water table, or other smaller paints freshened up.
Size. More materials, time, and labor are needed for larger homes. We may also need to bring in scaffolding or other equipment to reach the top. It's also riskier for our painters, so we may need to increase labor costs.
Siding type. This definitely increases exterior house painting costs. Brick, vinyl, aluminum, wood, and other siding types need different paints or processes to paint. It can increase time, labor, or material costs.
Color change. If you keep the same color it's much quicker and easier to paint over. Switching colors needs a more complex process. This adds to the price.
Damages. It's pretty common to find damages before or during painting. Some common damages are wood rot, peeling paint, and water damage. These can all harm your new paint job. We recommend fixing them before painting (which we may be able to help with too).
Paint quality. This may or may not affect how much it costs to paint a house exterior. Lower-quality paints don't last as long. This means you'll need to hire painters sooner than if better paint was used.
You May Also Like To Know
"Now we move on to the next step," says Erin, determined to do this quickly and correctly. Jonathan nods. "Fine by me. What's the next step?" Erin looks over at him. "We explore this blog for more information."
More exterior painting posts coming soon!