Looking to refresh your home with a quality exterior painting service? Bernardo's Painting has the perfect solutions to make it happen!
Exterior painting is a cost-effective and efficient home improvement project that rejuvenates your space and restores its unique charm. A fresh coat of paint can instantly uplift the ambiance and reignite your pride in your home, but also give it a lasting shield against the elements, ultimately prolonging the lifespan of your home's siding.
At Bernardo's Painting, we offer a comprehensive and top-notch exterior painting service at a fair and reasonable price, ensuring you receive nothing but the best for your home.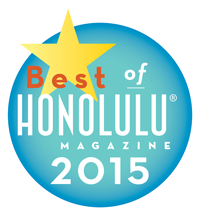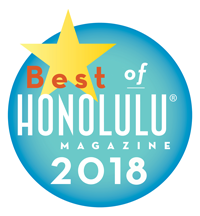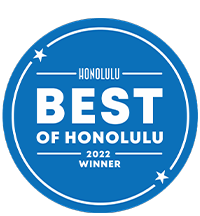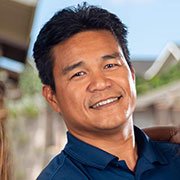 Bernardo Benigno – owner of Bernardo's Painting.
Aloha, I'm Bernardo, owner of Bernardo's Painting. As an award-winning interior and exterior painter with more than 24 years of experience up my sleeve and 1,000+ projects completed, I've put together a team of reliable and hard-working painters who value their workmanship and respect your family and your home. I make sure you feel heard and understood, and you're always leaving your home in the hands of professionals you can trust.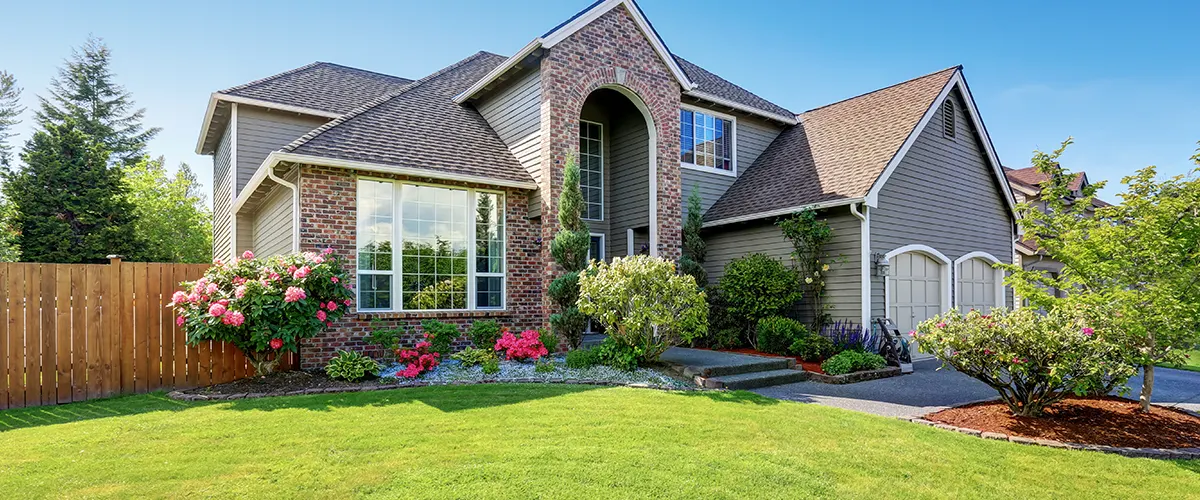 Exterior Painting That Goes Beyond The Industry's Standards
We're taking the painting industry to the next level by always delivering a top-notch end product that we can guarantee you'll love. Join forces with our awesome painters and enjoy all the amazing perks that come with us!
Here's What Our Painting Projects Look Like
Experience our exceptional painting service that leaves no detail untouched, regardless of the space. Our portfolio stands as a testament to our unwavering dedication and passion for the art of painting.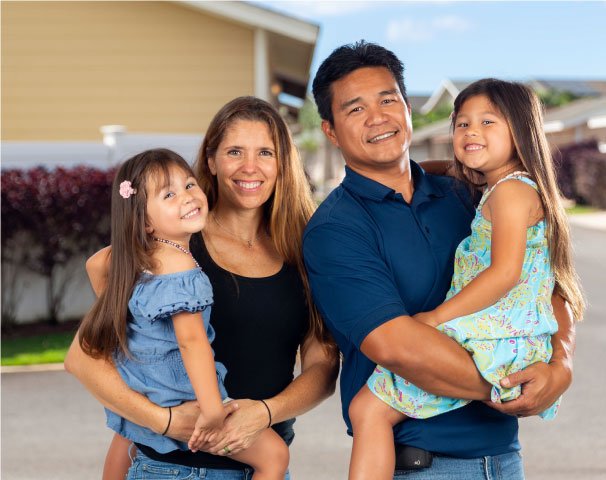 If you're ready to commit and get the high-end painting job that you've been dreaming of, this is your best chance to do so! Get in touch at (808) 384 0864 or request a free quote, and we'll circle back within a business day!
Homeowners Love Working With Us
We've helped hundreds of homeowners bring their vision to life and they absolutely loved our work! Our clients appreciate our reliability and professionalism, and we're confident that you will too!
Entire crew friendly and professional. Always showed up on time and always cleaned up before leaving.
Bernardo always kept me updated and great follow-up. Awesome communication and returns calls quickly. Even after job completed Bernardo came to follow up to check the status and work of his crew. I would definitely ask him for any future painting work and I highly recommend Bernardo's Painting.
We were very happy with the exterior painting done by Bernardo's Painting and definitely recommend them to friends and family.
They were professional, timely and attentive to our needs and requests. They went the extra mile to ensure their work is done professionally and to our satisfaction. We will be reaching out to Bernardo's whenever we have work to be completed.
Exterior Painting Cost In Mililani, HI
The average price to paint a house is typically between $5 to $15 per square foot, depending on the complexity of the job, the materials you want to use, and the labor fees of the contractor you choose to work with.
Cost to paint a house (1,000-sf): $2,100 to $5,000.
Cost to paint a house (1,500-sf): $3,100 to $7,500.
Cost to paint a house (2,000-sf): $4,100 to $9,900.
Cost to paint a house (2,500-sf): $5,200 to $12,400.
Cost to paint a house (3,000-sf): $6,200 to $14,900.
Cost to paint a house (3,500-sf): $7,200 to $17,400.
Cost to paint a house (4,000-sf): $8,300 to $19,900.
Cost to paint a house (4,500-sf): $9,300 to $22,400.
Cost to paint a house (5,000-sf): $10,400 to $24,900.
* Prices are subject to change due to factors that impact labor or material costs. Contact us for your exterior painting project so you can get a more accurate pricing estimate.
1000-1500 sq ft
single story home
Exterior repaint of a regular house in good condition that doesn't require any repairs.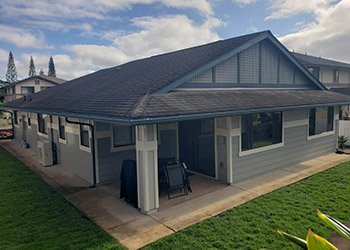 Average Exterior Painting
1500-2500 sq ft
two story home
Exterior repaint of a medium- to large-sized house, with extra repairs needed.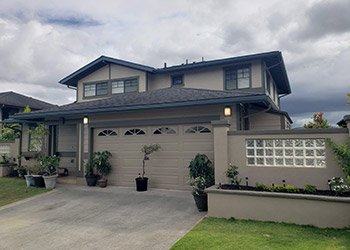 2500-4500 sq ft
single or two story home
Exterior repaint of an extra large house (around 8000 square foot), with extensive repairs needed.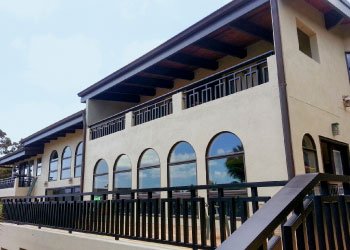 *all prices include mildew washing, pressure washing, prep, painting with high end paint for longevity with minor carpentry and repairs included (if needed). We'll check in with you before your warranty expires to make sure everything is holding up as promised. If any repairs are needed, we'll do them at no additional cost. Our end goal is to make sure your house lasts and you can enjoy it worry-free.
At Windows For Life, we aim to make your experience stress-free. Our priority is to meet your requirements, timetable, and financial plan, and provide superior window installation services. We take pride in being distinct, and we are excited to show you how.
We're Taking Care Of Everything For You!
Exterior painting is usually a pretty straightforward job, but if you want to paint the entire place, two common concerns start popping up.
Bernardo's Painting offers you a competitive and transparent painting price, transforming your project into a worthwhile investment. We provide cost-effective solutions that align with your budget, eliminating the need to dip into your savings.
Barring any significant obstacles, we will adhere to the timeline, ensuring that you can fully relish your promised home. Staying on schedule benefits us both: you can resume your day-to-day routine, and we can progress smoothly to our next painting project.
An Exterior Painting Job That Just Flows
Our process is all about making sure you're comfortable and feeling good. We want you to really enjoy the excitement of getting this upgrade, and we'll do our best to achieve that!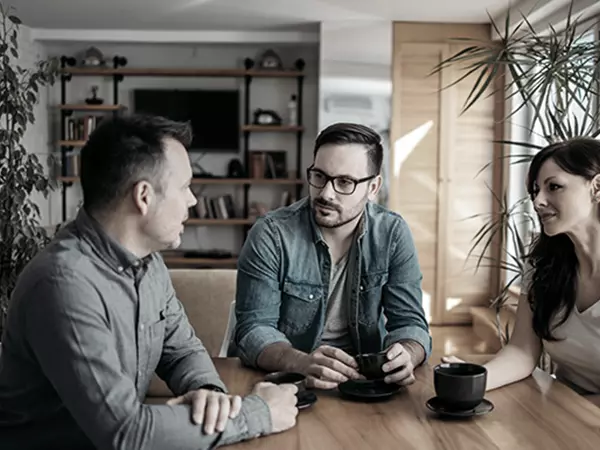 Share your vision, and we'll help you choose the best paint that complements your home.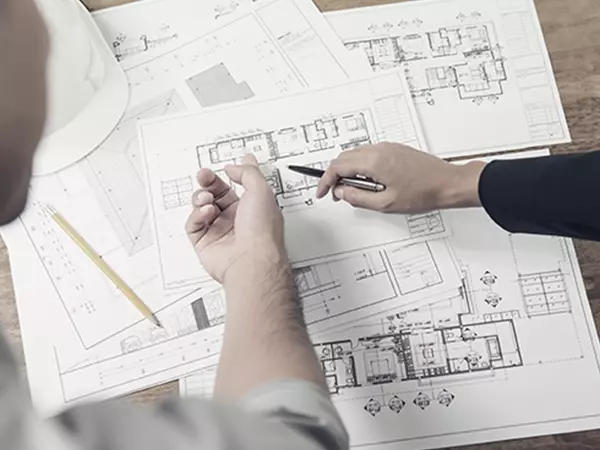 We get to work according to our timeline. You'll have complete control over everything.
Your painting job is done! Enjoy a home whose colors complement your mood and lifestyle!
Frequently Asked Questions
Get Your Painting Project Started With Reliable Pros
Embarking on a painting project should be a breeze, but watch out for unreliable contractors who can turn it into a never-ending saga. At Bernardo's Painting in Mililani, HI, we are dedicated to providing a smooth painting experience that minimizes disruptions and exceeds your expectations. Prepare yourself for a seamless process that brings your vision to life, resulting in a stunning outcome that will leave you in awe!
If that's what you've been looking for all along, give us a call at (808) 384 0864 or request a free pricing quote to learn more about your exterior painting cost in Mililani, HI.
Been wanting to paint my house ever since I bought it last year of November. Contacted several contractors. But when I contacted Bernardo his professionalism and friendliness made me decide to go with him.
[The team] is a bunch of friendly guys! Highly professional. They finished the job within the exact given date. Job was extremely satisfying. Looks brand new!
Love the Customer Service and quality work! AWESOME JOB GUYS!!!
Bernardo's Painting is responsive, fairly priced, insured, and professional. Bernardo's attention to detail that others may ignore is what sets him apart. His warranty period speaks to the quality of paint and proper prep. His crew is respectful, hard-working and trustworthy.
We obtained 3 estimates from licensed painting contractors and while it was competitive, it was the prompt replies and detail that won them the job. Great work, Bernardo's!
Other services you might be interested in:
Mililani, HI is a vibrant city situated on the island of Oahu, Hawaii, renowned for its stunning natural beauty and rich cultural heritage. It is home to several notable landmarks that draw visitors from around the globe.
The Mililani Golf Club is an exquisite 18-hole course, offering golfers panoramic views of the lush landscape. The city also boasts the Mililani Town Center, a bustling hub featuring a wide array of shops, restaurants, and entertainment options. Meanwhile, nature enthusiasts are drawn to the Waimea Valley, a historical nature park known for its breathtaking waterfall and native botanical gardens.
This diverse mix of urban appeal and natural splendor makes Mililani a captivating location for both residents and visitors alike.