Homeowners In Oahu Are Investing To Get A New, Fresh Look For Their Interior Walls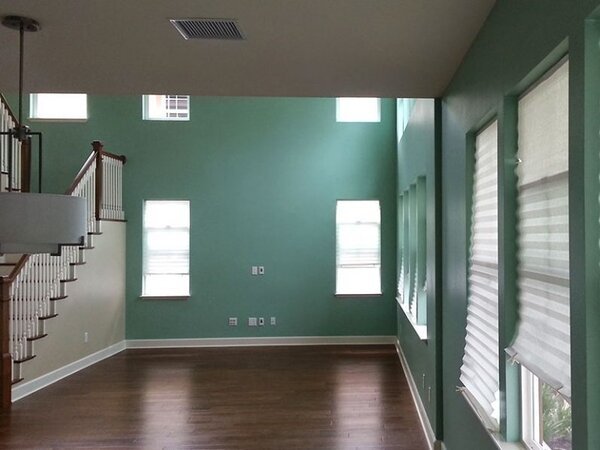 Time for a refresher or new look for your home interior? Then it makes sense why you're looking up the cost! In this post, you can discover how much it can cost per square foot to paint your home interior. You can also find out why the costs are so different.
It's The Same Color As Our Grandparent's Interior!
"And that's a bad thing? Who cares?" asks Brandon.
Erin sighs in exasperation. "I do! And so do all of our friends, even your guy friends who you think don't. Our home looks and feels old, and the paint color is doing the most damage. Not only is the color out of style but the paint itself is old."
Brandon stands up and starts walking around the house. Erin crosses her arms and sits back, waiting.
"Ok, so what if you're right," says Brandon as he comes back to sit on the couch. "Sounds like we need to look into the cost to paint the entire interior of a house per square foot," replies Erin. "Then, we can look into other things, like popular interior colors. Then maybe a contractor's interior painting gallery."
As she's talking, Brandon slides his phone out from his pocket. He starts searching Google for the answer to their question.
Here's what he finds on a local painter's website:
The Cost To Paint The Interior Of A House Per Square Foot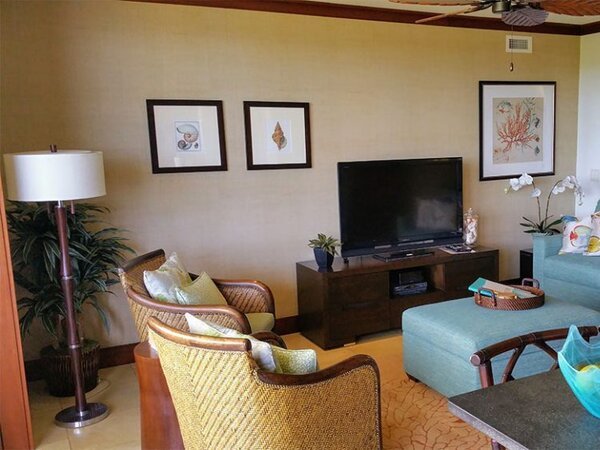 The cost to paint the interior of a house ranges from $2 to $10 per square foot. The main factors that change the price are who you hire, house size, and existing damages.
It's good to keep in mind that you get what you pay for. $2 per square foot is so low the contractor won't make money unless they cut a lot of corners. For $10 per square foot, you'll get an amazing experience and finish.
The $10 per square foot price, for us, includes walls, ceilings, trim, windows, and doors.
How The Cost Factors Change The Price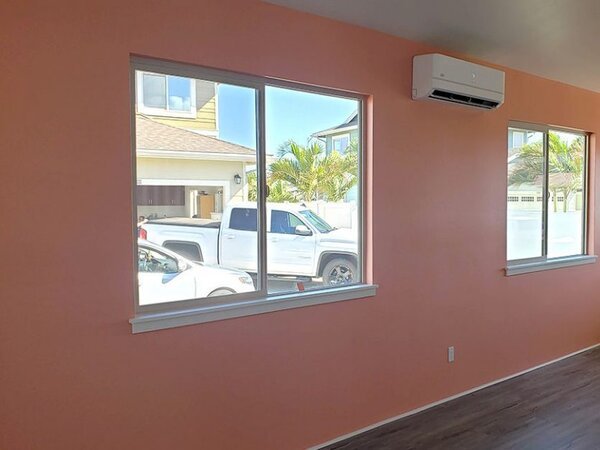 Who you hire. This is the biggest factor that determines the cost of an interior paint job. You can bring the $2 per square foot chuck-in-a-truck with some random hires into your home. Or, you can have the $10 per square foot pro with actual painters who've gone through background checks, drug tests, and are insured.
*I only hire people I would trust around my wife and kids alone. They have experience in painting and I pay them for the amazing work they do (so they can give their families a good life too).

Bernardo Benigno Jr., owner
House size. Larger homes take more time, labor, and materials, all of which drive up interior house painting costs. If you have two-story rooms we'll need to bring in extra equipment to reach the tops of the walls and ceilings. Higher ceilings and walls are more dangerous to paint, so it can increase labor costs.
Existing damages. If we see any damages during the estimate or the project, we'll let you know immediately. Painting over damages lessens the lifespan of the paint. It also allows the damage to get worse, which will cost you more in the long run (and neither of us wants that).
Labor. Hiring legitimate painters does drive up the cost, but for good reasons. These painters are licensed and insured. This means they'll do quality work and can't sue for an injury, as an unlicensed and uninsured painter can (and has before).
You May Also Like To Know
"Wow, this post lays out the cost and reasons for it quite clearly," says Brandon. Erin nods. "I agree. Let's see if the other interior painting posts are like this."