Experience top-notch commercial painting in Kailua, HI.
Painting is more than just an aesthetic upgrade; it's an investment in your business' future. A professional paint job can improve your premises' look, enhance the work environment, and even increase property value. It's not just about color; it's about presenting a professional image, protecting your property, and creating a space that your employees and customers will love.
At Bernardo's Painting, we pride ourselves on delivering excellence in every brush stroke. Our team of skilled painters brings years of experience, meticulous attention to detail, and a commitment to quality that sets us apart. Our use of premium materials ensures durability, preserving the beauty of your business. We're not just painting contractors; we're partners in enhancing your commercial space in Kailua, HI.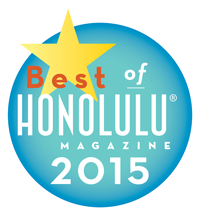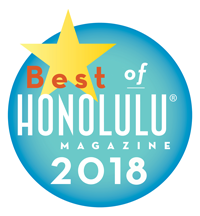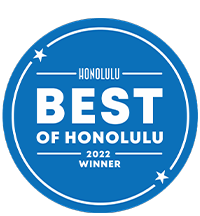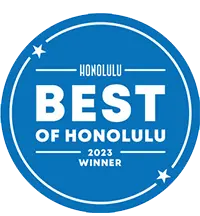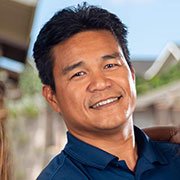 Bernardo Benigno – owner of Bernardo's Painting.
Aloha, I'm Bernardo, owner of Bernardo's Painting. As an award-winning interior and exterior painter with more than 24 years of experience up my sleeve and 1,000+ projects completed, I've put together a team of reliable and hard-working painters who value their workmanship and respect your family and your home. I make sure you feel heard and understood, and you're always leaving your home in the hands of professionals you can trust.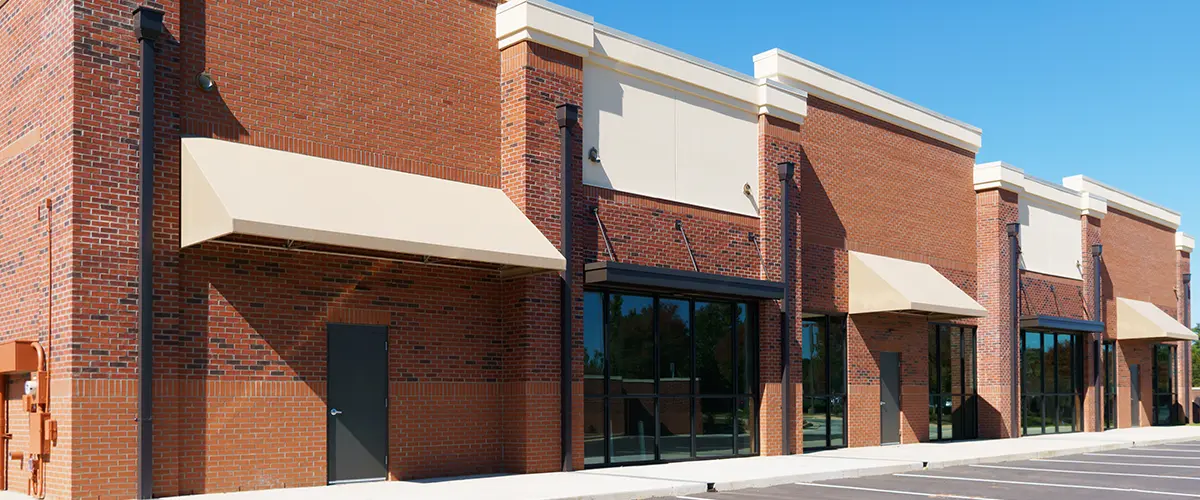 Why Choose Bernardo's Painting?
Bernardo's Painting is the premier provider of commercial painting in Kailua, HI. Our unparalleled service and quality set us apart from the rest. We focus on efficiency, listening to our customers' needs, and completing projects in a timely manner with minimal disruption. We also believe in being good stewards of the environment – we use eco-friendly paints and minimize waste throughout the entire process.
Choose us and enjoy:
Explore Our Past Project Portfolio
Over the years, Bernardo's Painting has tackled a variety of commercial painting projects that showcase our commitment to excellence. Our portfolio includes a diverse range of businesses in Kailua, HI, each a testament to our expertise, meticulous attention to detail, and dedication to customer satisfaction.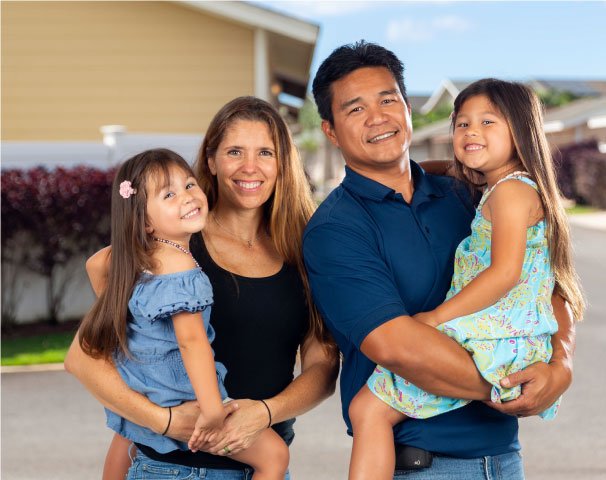 For more questions, feel free to reach out to us at Bernardo's Painting. We're here to ensure that your commercial painting needs are met with the utmost proficiency and professionalism.
Call us now at (808) 384-0864. We're looking forward to helping you enhance your business premises in Kailua, HI.
Hear From Our Satisfied Clients
Let's hear it directly from those who've experienced our service first-hand. Scroll down to read some heartwarming testimonials from our satisfied clients in Kailua, HI.
Bernardo's company is the ultimate in professional service.  We have used them several times for various projects over the years, but the most recent project was extensive, and they came through again.
Bernardo's estimate process was very thorough – complete with photographs – and he was always available to answer questions.
His crew was outstanding!  They were always prompt, very courteous and respectful of our home, and did an absolutely impeccable job.  After they finished, they cleaned up completely, and all we had to do was sit back and enjoy.
We were very happy with the exterior painting done by Bernardo's Painting and definitely recommend them to friends and family.
They were professional, timely and attentive to our needs and requests. They went the extra mile to ensure their work is done professionally and to our satisfaction. We will be reaching out to Bernardo's whenever we have work to be completed.
Commercial Painting Cost In Kailua, HI
When budgeting for your commercial painting project in Kailua, HI, it's important to consider the diverse range of costs. On average, you can expect to start at around $5,000 for smaller projects. However, for large spaces that require both interior and exterior painting, costs can escalate to as much as $30,000.
| Type of Project | Price Range | Description |
| --- | --- | --- |
| Small Commercial Painting Projects | $5,000 | Interior painting of a small office space. |
| Average Commercial Painting Projects | $12,000 - $15,000 | Interior or exterior painting of medium spaces or warehouses. |
| Large Commercial Painting Projects | $20,000 - $30,000 | Larger commercial spaces with interior and exterior painting. |
*Remember, these prices are averages, and the costs for your specific project may vary. The cost can be influenced by the complexity and size of the job, specific materials used, and any unique project requirements.
Contact us today at (808) 384-0864 for a free, detailed price estimate. Let Bernardo's Painting help you transform your home into a masterpiece.
Factors Driving Up Commercial Painting Costs in Kailua, HI
Taking Your Budget And Deadline Worries Away
At Bernardo's Painting, we understand the financial and time constraints that come with running a business. That's why we are committed to delivering our exceptional painting services within your budget and time frame, easing your worries and ensuring a smooth, seamless painting experience.
Investing in professional painting services is more than just an aesthetic upgrade – it's a savvy business move. A fresh coat of paint can enhance the credibility of your business, create an inviting atmosphere for clients, and boost employee morale. The cost is a valuable investment into the long-term success and impression of your business.
At Bernardo's Painting, we respect your time and understand the need to minimize disruptions to your business operations. Our painting experts work efficiently and adhere strictly to set deadlines, ensuring your commercial painting project is completed on time without impacting your day-to-day business activities.
Our 3-Step Process to Perfection
Experience the ease and efficiency of Bernardo's Painting through our simplified 3-step process.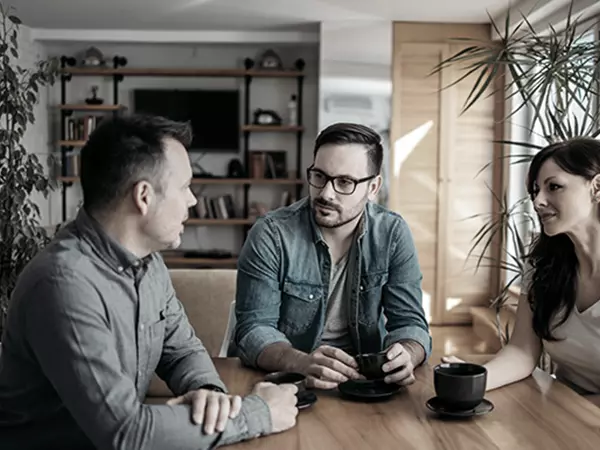 We understand your vision and align our goals.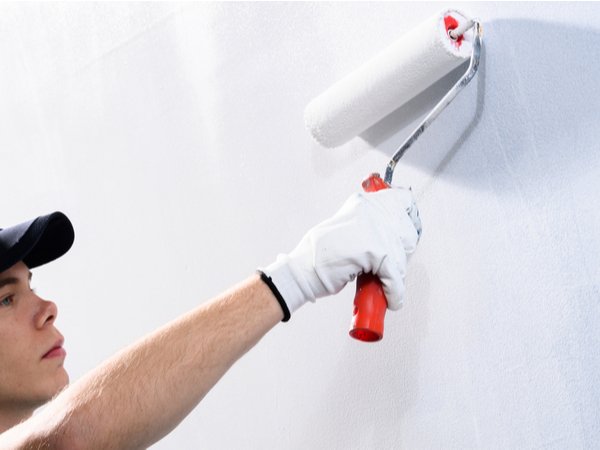 Our experts bring your vision to life meticulously.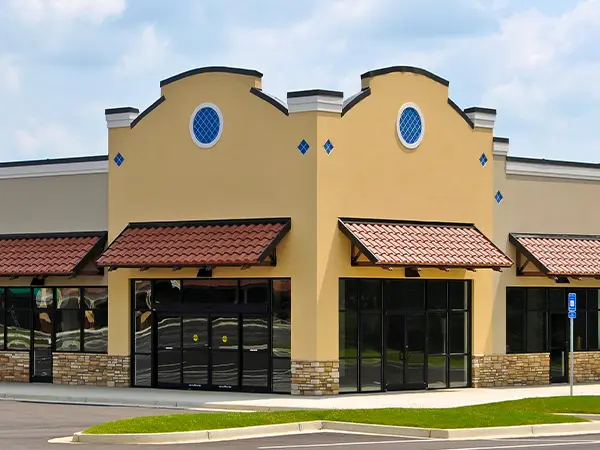 Revel in the transformation and enjoy the fresh look.
FAQs About Commercial Painting In Kailua, HI
Commercial and domestic painting differ primarily in scale, complexity, and purpose.
Commercial painting often involves larger spaces such as office buildings, retail stores, or warehouses, and may require specialized equipment or techniques to handle the size and complexity of the project. It also usually needs to adhere to stricter regulations and standards.
On the other hand, domestic painting typically involves residential properties and requires a more personalized approach to match the homeowners' style and preferences.
While both types of painting require a high level of skill and attention to detail, commercial painting often involves additional complexities due to the larger scale and commercial necessity of the projects.
Commercial-grade paint is a type of paint specifically designed for high traffic areas in commercial establishments. Its durability and longevity make it the ideal choice for businesses as it can withstand frequent cleaning and heavy use without fading or chipping. It also adheres well to a variety of surfaces, including metal and concrete.
Additionally, commercial-grade paint is often available in a wider range of colors and finishes than residential paint, allowing businesses to maintain a cohesive brand image across their physical premises.
Due to its higher quality, commercial-grade paint tends to be more expensive than regular paint. However, the investment often pays off in the long run due to its superior durability and lifespan.
The best paint finish for your commercial space depends on the area being painted and its use. Here are some general guidelines:
Flat/Matte Finish: This finish has the least amount of shine and is ideal for hiding minor imperfections, making it perfect for large wall spaces, ceilings, or areas with low traffic.
Eggshell Finish: A step up from flat, eggshell finish adds a slight sheen and is more washable. It's great for moderate traffic areas like offices or meeting rooms.
Satin Finish: This finish offers a velvety, slightly glossy appearance making it ideal for high-traffic areas, hallways, and children's spaces. It stands up well to cleaning and light scrubbing.
Semi-Gloss Finish: Semi-gloss is durable, scrubbable, and resists moisture, making it suitable for areas prone to wear and tear like kitchens, bathrooms, door casings, and trims.
Glossy Finish: The shiniest finish, glossy paints are highly durable and easy to clean, making them ideal for high-use areas or surfaces that require frequent cleaning, such as doors, windowsills, and trim.
Remember, the chosen finish can have a significant impact on the overall look and feel of your space, so it's always best to consult with a painting professional before making your final decision.
Ready to Transform Your Space?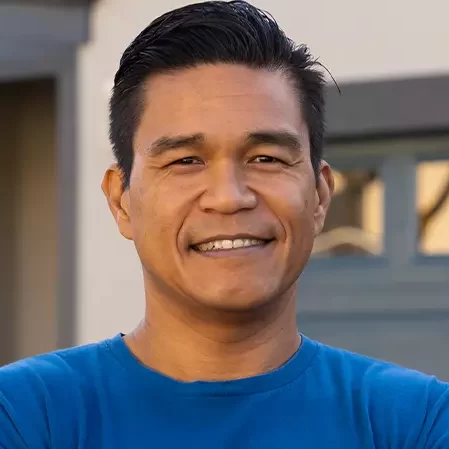 Don't wait to give your business the aesthetic boost it deserves. Reach out to Bernardo's Painting at (808) 384-0864 today. Our team is ready to assist you in making your commercial painting dreams a reality.
Kailua, Hawaii, is a breathtakingly beautiful beach town located on Oahu's east coast. The town is renowned for its natural landmarks, such as the stunning Kailua Beach and the iconic Lanikai Pillboxes hike.
Overlooking the turquoise waters of Kailua Bay, the beach offers a paradise-like setting for sun-seekers, while the hike provides panoramic vistas of the Mokulua Islands. In the heart of the town, you'll find Kawai Nui Marsh, a significant wetland offering peaceful, scenic trails.